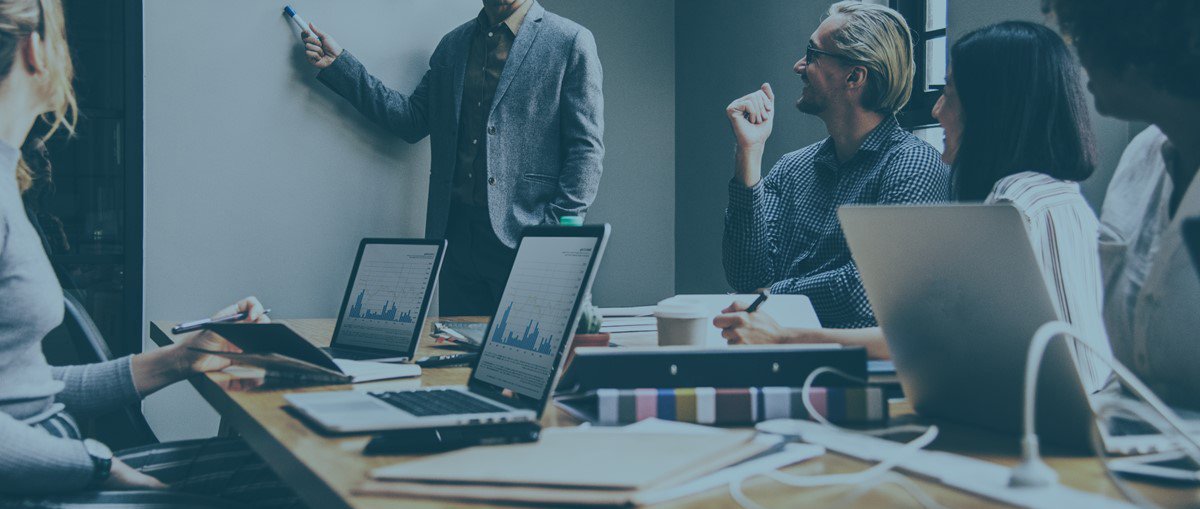 With its culture of openness, Poland is becoming a hub for software design and development companies and is chosen by many Ukrainian companies as a location for development teams. Companies moving their business to Poland should take into consideration a few tax-related features that Poland has offer. As tax advisors, we are happy to advise in matters related to taxes, especially within the field of increased tax-deductible costs and the IP Box mechanism.
 
Increased tax deductible costs
Authors who derive remuneration for the transfer of their creative works to employer are entitled to increased (50%) tax-deductible costs. Those costs apply to remuneration an author receives for the transfer of copyrights to creative works. It is therefore a way of increasing the net salary an employee earns, without the increase of gross salary. We observe those costs to be matter of interest for companies in software design & development industry. Implementation of the increased costs can have an impact on firms who employ numerous specialists.
There are the following conditions for 50% tax-deductible costs:
an employee or a person providing work under a civil law engagement ("umowa zlecenia" or "umowa o dzieło") or B2B contract included (further referred to as "an author");
the author creates or co-creates works which under the Law on Copyright enjoy protection;
the author transfers those works to an employer/commissioner;
there's a clear distinction of creative salary within the entirety of the author's salary.
The 50% tax-deductible costs are applicable to creative salary up to a total value of PLN 120 000 in a year.
The law names neither jobs nor positions involved in creative works. Instead, it outlines features the creative work possess. In practice, we observe that in many companies certain positions are involved in creative works, which are subject to copyright protection. These positions – depending on the scope and the extent of creative works – can potentially include developers, QA engineers, integration developers, etc.
 Implementing 50 tax-deductible costs takes amendments to employment contracts / civil law engagements. The contracts should bear relevant provisions concerning the transfer of copyrights.
RSM advises on whether given positions are eligible for 50% costs. We also help implement 50% tax-deductible costs by an application to the National Fiscal Information (Polish "Krajowa Informacja Skarbowa") for an individual ruling securing the increased costs; annexes to contracts, etc.
 
Polish IP box tax benefits for software companies
IP box tax incentive allows applying lowered 5% CIT rate in respect of certain types of incomes generated. The rate is very favourable considering that a standard CIT rate in Poland is 19%. However, there are numerous conditions to applying the IP box regime.
The favourable tax rate applies to so-called qualified income from "eligible intellectual property rights (IPR)" if they are subject to legal protection. One type of IPR is rights to a computer program (software). What is more, this IPR must arise as a result of R&D activity conducted by the Polish taxpayer. In addition, IPR should generate particular types of income to be covered by IP Box. Primarily, this applies to fees and royalties received under a license agreement and the sale of IPR or when qualified IPR is embedded in the sale price of products or services. Last but not least, the IP box uses the "nexus approach". Consequently, taxpayers may benefit from discussed tax incentive only to the extent that the taxpayer itself incurred qualifying R&D expenditures.
 
Take advantage of professional tax advisory services for foreign companies operating in Poland
The abovementioned topics are the major – although not the only – benefits for software companies running its business activity in Poland. Our tax team in RSM Poland has a broad knowledge of those matters, also due to the fact that we've been helping various Ukrainians firms ushering its business in Poland.  If you have any questions, contact us – we guarantee that you receive quick and precise answer.
Завдяки своїй культурі відкритості, Польща поступово стає центром для компаній, що займаються розробкою програмного забезпечення, і обирається багатьма українськими компаніями як місце розташування команд розробників. Компанії, які планують перенести свій бізнес до Польщі, повинні взяти до уваги кілька особливостей, пов'язаних з оподаткуванням, які пропонує Польща. Як податкові консультанти, ми раді надати консультації з питань, пов'язаних з податками, особливо у сфері збільшення витрат, що підлягають оподаткуванню, та механізму IP Box.
Збільшення витрат, що підлягають вирахуванню з бази оподаткування 
Автори, які отримують винагороду за передачу своїх творчих робіт роботодавцю, мають право на підвищені (50%) неоподатковувані витрати. Ці витрати належать до винагороди, яку автор отримує за передачу авторських прав на творчі роботи. Таким чином, це спосіб збільшити чисту заробітну плату працівника без збільшення валової заробітної плати. Ми вважаємо, що ці витрати становлять інтерес для компаній, що займаються проєктуванням і розробкою програмного забезпечення. Впровадження підвищених витрат може вплинути на фірми, в яких працюють численні фахівці.
Існують такі умови для вирахування 50% витрат з бази оподаткування:
працівник або особа, яка виконує роботу за цивільно-правовим договором ("umowa zlecenia" або "umowa o dzieło") або контрактом B2B (далі "автор");
автор створює або бере участь у створенні творів, які відповідно до Закону про авторське право становлять предмет захисту;
автор передає ці твори роботодавцю/замовнику;
чітке виокремлення творчої зарплати із загальної суми авторської зарплати.
Витрати, що підлягають оподаткуванню в розмірі 50%, застосовуються до творчої заробітної плати, загальна вартість якої не перевищує 120 000 злотих на рік.
Закон не називає ні професії, ні посади, пов'язані з творчою працею. Натомість він окреслює ознаки, якими володіє творча робота. На практиці ми спостерігаємо, що в багатьох компаніях певні посади пов'язані з творчими роботами, які підлягають захисту авторським правом. До таких посад - в залежності від обсягу та характеру творчих робіт - потенційно можуть належати програмісти, QA-інженери, програміст з розробки інтеграції тощо.
Впровадження витрат, що підлягають оподаткуванню в розмірі 50%, підлягають оподаткуванню, потребує внесення змін до трудових договорів / цивільно-правових договорів. До договорів необхідно внести відповідні положення щодо передачі авторських прав.
RSM надає консультаційні послуги щодо того, чи відповідають дані посади критеріям 50% витрат. Ми також допомагаємо впровадженню витрат, що підлягають оподаткуванню в розмірі 50%, шляхом подання заяви до Національної фіскальної інформації (пол. Krajowa Informacja Skarbowa) для отримання індивідуальної постанови, що закріплює збільшені витрати; додатків до договорів тощо.
 
Польські податкові пільги IP box для компаній, що займаються розробкою програмного забезпечення
Податкова пільга IP box дозволяє застосовувати знижену ставку податку на прибуток у розмірі 5% до певних видів отриманих доходів. Ця ставка є дуже вигідною, враховуючи, що стандартна ставка податку на прибуток у Польщі становить 19%. Однак, існує багато умов для застосування режиму IP box.
Пільгова ставка податку застосовується до так званих кваліфікованих доходів від "відповідних прав інтелектуальної власності (ПІВ)", якщо вони підлягають правовій охороні. Одним з видів ПІВ є права на комп'ютерну програму (програмне забезпечення). Крім того, ці права повинні виникати в результаті науково-дослідницької діяльності, що здійснюється польським платником податків. Крім того, ПІВ повинні генерувати певні види доходу, щоб потрапити до IP Box. Насамперед, це стосується гонорарів та роялті, отриманих за ліцензійним договором та від продажу ПІВ, або якщо відповідні кваліфікаційні ПІВ включені до ціни продажу товарів чи послуг. І останнє, але не менш важливе, пакет IP box використовує "підхід, заснований на зв'язку" (nexus approach). Отже, платники податків пакету IP Box можуть отримати вигоду від обговорюваної податкової пільги лише в тій мірі, в якій сам платник податків поніс кваліфіковані витрати на науково-дослідні та дослідно-конструкторські роботи.
 
Скористайтеся професійними послугами податкового консультування для іноземних компаній, що працюють в Польщі
Вищезазначені теми є основними, хоча і не єдиними, перевагами для компаній-розробників програмного забезпечення, які ведуть свою діяльність у Польщі. Наша податкова команда в RSM Poland володіє необхідним досвідом у цих питаннях, в тому числі завдяки тому, що ми допомагаємо українським фірмам, які розпочинають свій бізнес у Польщі.  Якщо у Вас виникли запитання, звертайтеся до нас - ми гарантуємо, що Ви отримаєте швидку і точну відповідь.